Jungle Adventures COVID-19 Statement
Our Jungle Swamp Cruise is operating at limited capacity and will not operate during inclement weather. Please check with your show guide for scheduling updates during your activities rotation. We appreciate your patience during Florida's "rainy" season.
Well Howdy Folks!
While we proceed with caution, we (animals too) are excited to see our guest again! We understand your concern for health and safety, so in order to help ease those concerns, here is a little of what we've been up to so we can welcome y'all back safely and follow the CDC guidelines for Covid-19:
- Our handlers have been vaccinated, are wearing masks, and are being temperature checked daily.
- We are offering sanitizing and cleaning protocols for attendees and animals before, during, and after our programs.
- A good deep cleaning of our guest areas so you will feel safe and comfortable. This we will continue to do of course. 😊
- Developing improved cleaning procedures in high traffic areas such as our wildlife show and gift shop.
- We are still recommending (but not mandating) masks for patrons who have not been vaccinate, especially in our enclosed areas. Most of our show areas onsite are open-air with plenty of Florida sunshine."
We've also had a bit of fun applying educational and animal related cues throughout the park to remind you of the importance of social distancing. So be on the lookout for those. 👀
Call ahead for available showtimes or book using the "Buy Now and Save" button on the right.
See you real SOON!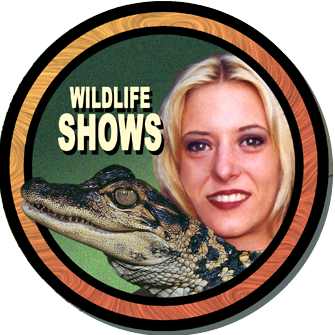 Hands On Wildlife Experience
Go hands-on with a baby alligator and other cool critters. Our guides give you a close up encounter with some of nature's most interesting animals.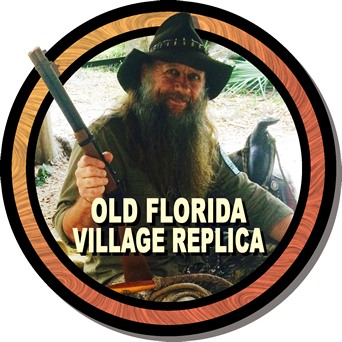 Native American/Old Florida Village Enhanced Adventure
Go deeper into Native American & Florida's First Settlers culture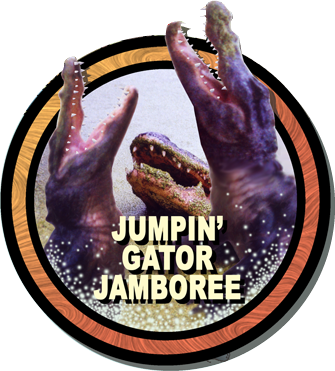 Gator Jamboree Feeding
Watch while our guides hand feed the "Last of the Dinosaurs", our 8 to 15 foot alligators.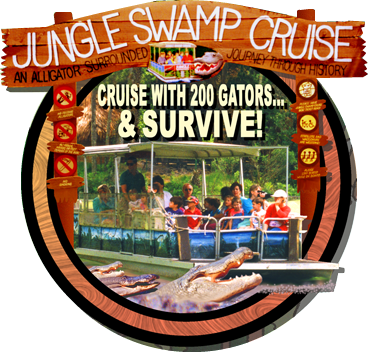 Jungle Swamp Queen River Boat
Cruise aboard the serene passage on Green Gator River, deep inside a natural Florida habitat teeming with alligators, flocks of birds and authentic old Florida replica, Spanish Fort Mees.
We Bring Them to You! Education plus Experience equals Conservation
Our Jungle Mobile Zoo programs fuel our mission and leave you with a safe, hands-on approach to helping wildlife and our future. Saving our World isn't just for the experts, everyone can do it one step at a time. Our Not for Profit Hands-On programs educate with our unique approach in the hope of planting a seed in all of our listeners that will grow as they do and make them more aware of their environment and all those that live in it. By meeting so many animals in an intimate setting, it becomes personal. Do your part, sponsor a Jungle Mobile Zoo experience to your next family or company event.
VIP Adventure Tours
Dinner Adventures in the Jungle




An exciting after hours visit of Jungle Adventures with dinner

Animal Trainer Handling Adventure




Learn what it takes to be an animal handler

Native American Village Enhanced Adventure




Go deeper into Native American Culture with Standing Bear.
We are open EVERYDAY of the year from 9:30 am to 5:30 pm rain or shine.
Phone us at (407) 568-2885 or 1-877-424-2867
Find us at 26205 East Colonial Drive, Christmas FL 32709
Directions: Click Here!